The Hot Summer of 1968 by Viliam Klimácek
$19.95
Translated from the Slovak by Peter Petro
PUBLICATION DATE:  June 1, 2021
A co-publication of Dryad Press and Mandel Vilar Press:
312 pp., 6 x 9 inches, Paperback (French flaps) ISBN: 978-1-942134-71-8
$19.95 USD.  postage free in the U.S. 

"In this superbly translated novel, Viliam Kliáček has written a loving portrait of Slovak families in Czechoslovakia whose hopes were dashed by the Soviets in 1968."  – James Thomson, The Slovak Spectator

In 1968, the Czechoslovakian Communist Party introduced "socialism with a human face" — known as the Prague Spring, citizens of Czechoslovakia suddenly enjoyed new freedoms, among them, an uncensored press, an end to arbitrary wiretaps, and the right to travel without prior authorizations. However, the Soviet Union rejected these reforms and sent half a million Warsaw Pact troops and tanks to occupy the country. Every citizen was faced with the choice to leave or stay. In celebrating the identity of a people, its folklore, its beauty,  and its vitality, Viliam Klimáček — Slovakia's foremost novelist and playwright —tells the story of ten people enmeshed in this difficult moment in history and reveals the dramatic impact of these events on his characters and the lives of their families.
________________________________________________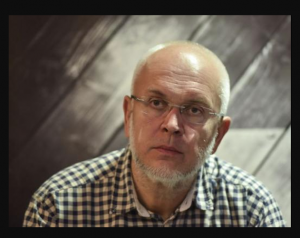 VILIAM KLIMÁČEK co-founded the alternative theatre GnaGU in 1985 and has been its actor, director, and playwright. In the mid-1990s, he gave up medical practice to devote himself entirely to literature, screen writing, and the theater. He is the author of many novels, books of short stories and poetry. I'm attaching photos of Klimáček
Translator PETER PETRO is Emeritus Professor in the Department of Central, Eastern, and Northern European Studies at the University of British Columbia. He is the author of several books, including a translation of the prize-winning novel by Milan Simecka, The Year of the Frog.